From elegant ballrooms and historic spaces to modern backdrops, St. Louis has the perfect place for your special autumn event. This coming season, your guests will surely fall for one of these luxurious venues.
Palladium
PALLADIUM SAINT LOUIS
Set your scene this fall with Palladium Saint Louis' customizable LED lighting in a warm amber, a punch of color with an autumnal napkin, and seasonal cuisine courtesy of Butler's Pantry.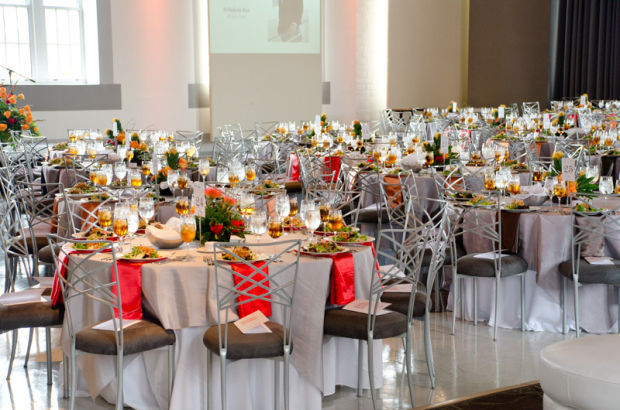 PHOTO BY SARA KETTERER
Saint Louis Art Museum
SAINT LOUIS ART MUSEUM
The beautiful Beaux Arts architecture and world-renowned artwork in Saint Louis Art Museum's Sculpture Hall form the perfect combination to wow your guests this fall.
Fox Theatre
FOX THEATRE
Thrill your guests this autumn with the rare chance to dine amidst breathtaking ornate architecture on the Fox Theatre stage.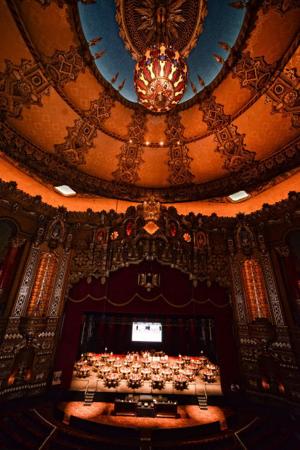 PHOTO BY STEVEN BAYER
The Cheshire
THE CHESHIRE
The Cheshire is the perfect place to host your next event: The Upstairs, on the second floor of The Restaurant at The Cheshire, features a stunning vaulted ceiling with dark wood beams, original to this historic landmark. For smaller receptions, The Restaurant's Red Room is a breathtaking space tucked away behind giant sliding barn doors at The Restaurant.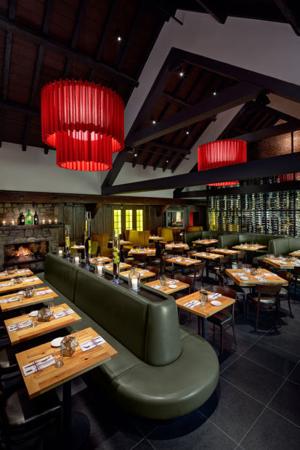 PHOTO COURTESY OF THE CHESHIRE
Kate & Company
KATE & COMPANY
This enchanted fall event at a private home offered guests a popcorn bar, Champagne bar, fall-infused eats and treats, and lavish entertainment.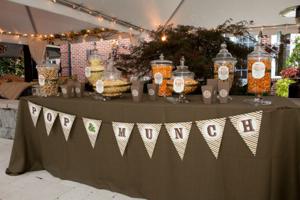 PHOTO COURTESY OF KATE & COMPANY
Coronado
THE CORONADO BALLROOM
From a fall-themed gala in the Grand Ballroom to an Italian Renaissance anniversary dinner in the Grand Lobby, the stunning Coronado Ballroom focuses on specialty dining and exquisite service.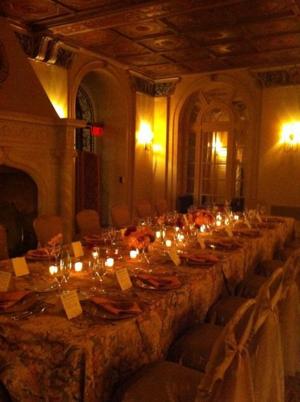 PHOTO COURTESY OF THE CORONADO
http://www.laduenews.com/living/design/let-s-celebrate-fall-venue-gallery/article_9c023a2b-46d7-58c0-b8e0-071c1f7ff6b8.html
By: Brittany Nay
Last night was an amazing event with the St. Louis Rams + Make-A-Wish Missouri. SEMAC's production + execution were absolutely flawless, turning Palladium Saint Louis into a place where wishes do come true. We look forward to working with you again next year + many years after! Check out the awesome photos below!